Christmas marks the time when we live out the philosophy that it is better to give than to receive. But shouldn't that be the message we live with all the time?
There are millions of people who need our support. There are thousands of organizations that can help. This page lists just some of those organizations.
Please remember that we are one family not only at Christmas, but all year long.
Have you heard about Santino's Dragons? It is the magnificent story a young boy with Autism who started drawing dragons on t-shirts. The t-shirts have caught on and for sale. And Santino has said he wants to donate a percentage of the earnings to The Center for Autism so that "they can help more kids like me." You can support Santino's Dragons by visting http://santinosdragon.myshopify.com
Learn more about autism at www.thecenterforautism.org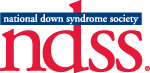 According to the National Down Syndrome Society website there are approximately 400,000 people living with Down syndrome in the United States. And every day they show us just how special they are. The site states, "People with Down syndrome attend school, work, participate in decisions that affect them, have meaningful relationships, vote and contribute to society in many wonderful ways." Learn more at: www.ndss.org
"A World Without Alzheimer's Disease."  Can we reach it in our lifetime? Find out more and see how you can help by visiting the Alzheimer's Association website at www.alz.org.
Each year the U.S. Marine Corp does a fantastic job with its Toys For Tots effort — collecting and delivering toys for those children who may not otherwise receive anything for Christmas. See how you can help by visiting www.toysfortots.org
Music is one of the most wonderful aspects of the holiday season — and in any season. Settlement Music School's mission is to provide the highest quality instruction in music and the related arts to children and adults, regardless of age, background, ability or economic circumstances. Settlement's broad range of programs, taught by highly credentialed and dedicated faculty, help students achieve artistic, educational and social goals.
Learn more about Settlement Music School at www.smsmusic.org
According to its website, "Bethesda Project began in 1979 when Reverend Domenic Rossi and members of his prayer group from Daylesford Abbey in Paoli, Pennsylvania, reached out to a group of women experiencing homelessness in Center City, Philadelphia." Now, more than three decades later, "Bethesda Project serves more than 2,500 homeless and formerly homeless men and women each year at 13 sites throughout Philadelphia."